BBL is a family owned company and was formerly called as AMBER, started in 1976 by Shri Balvinder Pal Singh and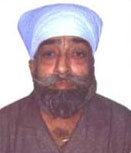 Mr. Avninder Mutchall. The first plant was inaugurated by then the Chief minister Shri J.Vengal Rao.From last 32 years biscuits are being made.
The quality was so brilliant that Amber had to expand in 1978 after 2 years.
With continued growth the 2 brothers decided to start a new factory and they erected India's first 1200 mm plant.
Prior to making own biscuits for 20 years of all the varieties including cream and cracker, now BBL is making Biscuits for India's largest FMCG ITC Sunfeast. BBL also succeeded in making the Parle's Hide and seek chocolate chip molded biscuits, a success in the tough weather conditions of India. Chocolate chips biscuit were made successfully for the 1st time.
BBL is the first company in the Hyderabad, AP for getting the HACCP certification for food safety system.
In 1986 diversion was planned to making Ice cream cones in DELHI and a plant was ordered to world leaders M/S. Franz Haas – Austria.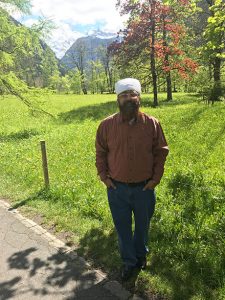 Lakhbir Mutchall, elder son of MD Mr. Balvinder Pal Singh joined business and spearhead the growth and expansion to one more plant in 1988.
Seeing good demand in northern India, Mr. Lakhbir opened new factories in Ludhiana, and also bought 4 Haas lines from Chennai and abroad. Ice cream cones are supplied to MCDONALDS and Nirulas to name a view till date.
In 1990's ,seeing huge demand of machines, backward integration was done and Amber foods engineering started .Within 2 years, machines were not only exported but made for home consumption also.
1994 second hand machines import was started and within 5 years, BBL became the largest importer of second hand machines in India and machines were imported from countries like Finland, Sweden, Denmark, Holland, Canada, Belgium and Germany.
Mr. Lakhbir Mutchall imported the largest wafer plant in India and the biggest wire cut cum deposited cookies lines from Europe.
Till today BBL, continues to be the market leader in this field…
Over the years cookies , Toast , Namkeens were added and the latest being the Extruded and pallet fried snacks.
2008 on wards, BBL Entered the new machine trading business and strived to be a supplier to the Indian Food Industry. Thus over these years BBL has undertaken more than 50 projects and worked with leading and premium Food brand households of India.
Future Projects
A foray into real estate is planned and land has been procured in the up market of Banjarahills and a new company has been formed as BBL developers (P) Ltd.
Alternative fuels technology will not only reduce the energy cost and also carbon emission reductions.